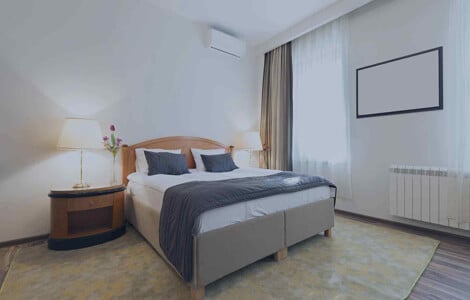 The All-Important Project Cycle - How It All Comes To Life

Design - No plan can be put into effect without a design in place. The start of it all is a design that is perfectly tailor made to match the requirements and tastes of their focus market.

Development - The success of any project lies in the contractors employed to complete it. The development phase is where the company researches and inititates contractors for the project. The selection process is carried out with care and precision. Only the top contractors are put into contention.

Construction - Once construction is underway this doesn't mean that all other areas of the business step out of the picture. The engineers and designers are in constant communicaiton with the marketing business development sectors throughout.

Sales & Turnover - The team at Anchor Land are fully commited to producing fully-furnished units ahead of schedule while still taking into consideration the individual needs and requirements of their customers. This has resulted in transanctions that leave nothing to chance and as they say, a happy customer is a returning one.

Retentive Stage - Producing and turning over units is notwhere the line ends for Anchor Land. The after sales service is unwaivering. Through the use of various departments the customer is guaranteed assistance even after the deal is complete. Complete satisfaction is what Anchor Land strives for. Value for each and every customer's investment.

Completed Projects

Admiral Baysuites
Location: Roxas Boulevard, Manila

This 53 storey condominium block is pure European-inspired luxury at is finest. Whether you are young or old, a professional or a student, this is the place for you to call home. The luxury amenities and exquisite architecture and decor will far outdo anything your imagination can conjure up. One and two-bedroomed units are on offer, all providing a spacious comfort that cannot be beaten. The unobstructed view of Manila Bay at sunrise or dusk is awe-inspiring, the perfect way to start and end your day.

Clairemont Hills
Location: Alfonso XIII Street, Barangay Corazon de Jesus, San Juan, Metro Manila

A rural setting, nestled in the heart of the City.A learning-driven residential development where living green and breathing fresh air is an every day occurence. Gated and exclusive. This townhouse condominium residential development is focused on your safety. The abundance of lanscaped areas providing a link to nature is a benefit that cannot be overlooked. Your piece of green heaven amidst the concrete jungle. These days amenities are a necessity and Clairemont Hills certainly does not lack in that department. With indoor features that offer grandeur there is no faulting this luxury establishment. A grand lobby, function room, fitness center, games room including billiards,chess and darts, 25m lap pool, children's pool and a sun deck. There isn't much you could want for. Outdoor facilities and activities abound and even amidst the brick and mortar, there is place to take in the air. Children's play facility, a jogging path or bicycle lane, an outdoor sitting area for relaxation and gathering your thoughts after a busy day in the hustle and bustle, and landscaped garden provide aesthetic beauty where you would least expect it. The pick up and drop off point provide a safe point of access for all and safety is after all a high priority. This is the perfect residential location for all, whether you are a singleton still studying towards your career of choice or a family that is still growing.

Anchor Skysuites
Location: 827 Ongpin Street, Binondo, Manila

This is the tallest building in Manila Chinatown or any other Chinatown across the globe. Boasting 56 storeys, this condominium residence houses 346 units. If top of the range amenities are what you seek, there is no other place to look. The grand amenities on offer here cover an area of 5000 square meters. You will have access to a full badminton court, a basetball half-court, a table tennis room, dance studio, a lap pool and a children's pool, a mini-theater, cafe, bar, karaoke room and so much more. The biomorphic form of the building blends in completely with the architecture present in Chinatown and allows for generous absorption of sun and air into the environment within the building. This reduces energy-consumption considerably. Safety of the residents is paramount to Anchor Land and they have taken stringent measures to ensure that you are safe while living in this development. Anchor Skysuites has been evaluated and deemed to have a high earthquake resistance which protects the investment of the residents and the residents themselves from harm should this natural disaster strike. Specially imported waterproof paint from the UK,and aluminum windows developed by the German company Lemmens ensure the highest levels of wind and water proofing. If you are seeking a residential development that offer you a classy, stylish, upscale, reliable home, one where your investment will continue to grow, this is the place to be.