202 Peaklane - Preselling Condominium
Premium project of Anchor Land in Poblacion Davao City Davao del Sur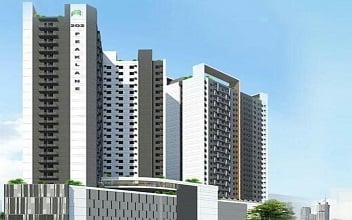 Project Type : Condominium
Listing Type : Preselling
Developer Name : Anchor Land
Units : Studio Unit, 2 Bedrooom
Price: ₱ 3,000,000 & Up
Address : C.M. Recto Street, Davao City
Location : Davao City , Davao del Sur PH 202 Peaklane Anchor Land 202 Peaklane 202 Peaklane Anchor Land 202 Peaklane Davao City
https://www.202peaklanecondos.com/
If you're looking for a place to stay that has everything in it, look no further. Soon to rise in the heart of the city of Davao is the latest project of Anchor Land outside Metro Manila. We know that this group has provided a number of remarkable projects in Metro Manila – with maximized living spaces, unique features and modern amenities. 202 Peaklane is no different at all, poised to set new trends and offer what the future is in need of.
202 Peaklane is a two-tower residential condominium that has 28 floors, situated in a 4,000 sq.m. property in CM Recto. The landmarks just a few steps away are just as impressive – the popular Ateneo de Davao University and the iconic Marco Polo Hotel. This location is so strategic, much as modern living conveniences are just as close like shopping malls, restaurants, hospitals, churches, educational institutions and refreshing parks and resorts for your ultimate leisure. This location is a big plus.
For students, tourists, professionals, businessmen/entrepreneurs, expats and investors – you would surely be pleased with what this community can offer, aside from it being a value for money investment. Who wants to invest in a forward-looking property that would set trends and offer a vibrant and sophisticated lifestyle? Yes, 202 Peaklane with an array of top-notch indoor amenities like a society lounge, a KTV/theater room, a function room, a dance studio, a game room and a gym is hard to resist. Outdoor amenities will keep you charmed with the garden decks and a host of carefully planned facilities to make your stay as pleasurable as ever.
What are you waiting for? Check this property and see how you would appreciate the forward-looking features – enough to make you want to dream more of the future for yourself and love ones.
202 Peaklane Anchor Land For Sale Price List

| Unit Name | Project Name | Developer | Price (₱) | Location |
| --- | --- | --- | --- | --- |
| Studio | 202 Peaklane | Anchor Land | 3,249,434 | Davao City, Davao del Sur |
| 2 Bedroom + Balcony | 202 Peaklane | Anchor Land | 7,771,270 | Davao City, Davao Del Sur |
| 2 Bedroom | 202 Peaklane | Anchor Land | 8,242,455 | Davao City, Davao Del Sur |